Q STYLE
With Samsung's new Ambient Mode, you can elevate your living room with decorative content, useful information, and your own photos. You won't notice the TV on the wall as it blends perfectly with your decor, and it can even play a bit of light background music. Plus, there's no need to worry about burn-in – you're covered by Samsung's 10 year screen burn guarantee.
DISCOVER MORE
Some features of Ambient Mode require a compatible Android or iOS phone and sufficient space around the TV to operate; it will have varying results on complex wall designs, patterns, and/or unusual colours
Q PICTURE
Samsung took the simple process of turning light into colour, and made it something truly special with their ground-breaking quantum dot technology. By adding light into the mixture, Samsung made a billion colours possible with a colour volume of 100%. And, unlike other displays, QLED won't suffer from burn-in over time. In fact, this technology is so reliable it's covered with a 5 year warranty and 10 year screen burn guarantee. So put your feet up and watch as much stunning TV as you like.
DISCOVER MORE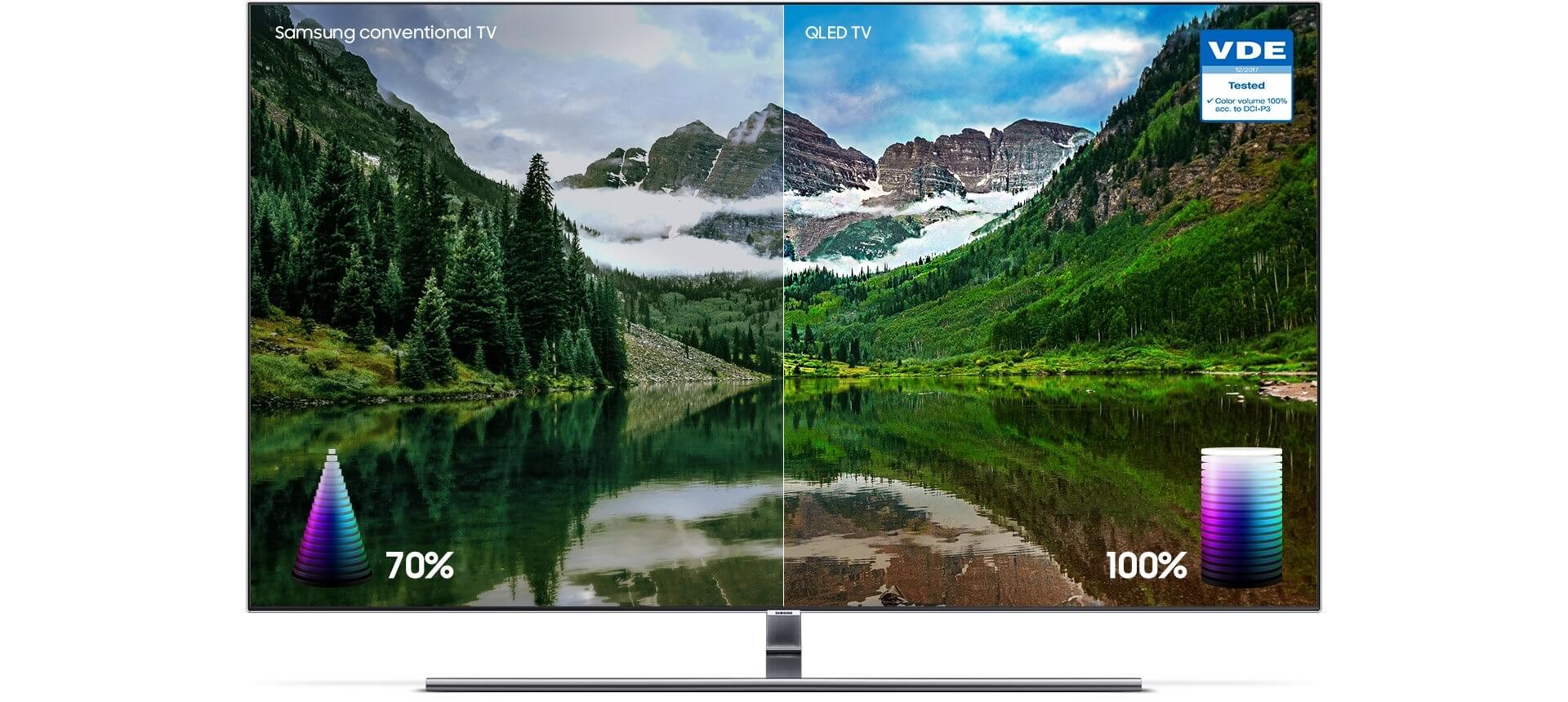 Q SMART
Intelligent Voice Assistant in your new 2018 QLED TV makes it easy to search for things, flip channels, or even ask questions about the weather with your voice. Just click voice recognition on your remote or mobile, and the new 2018 QLED TV is at your command.
DISCOVER MORE